Here are some old pictures of Coronado.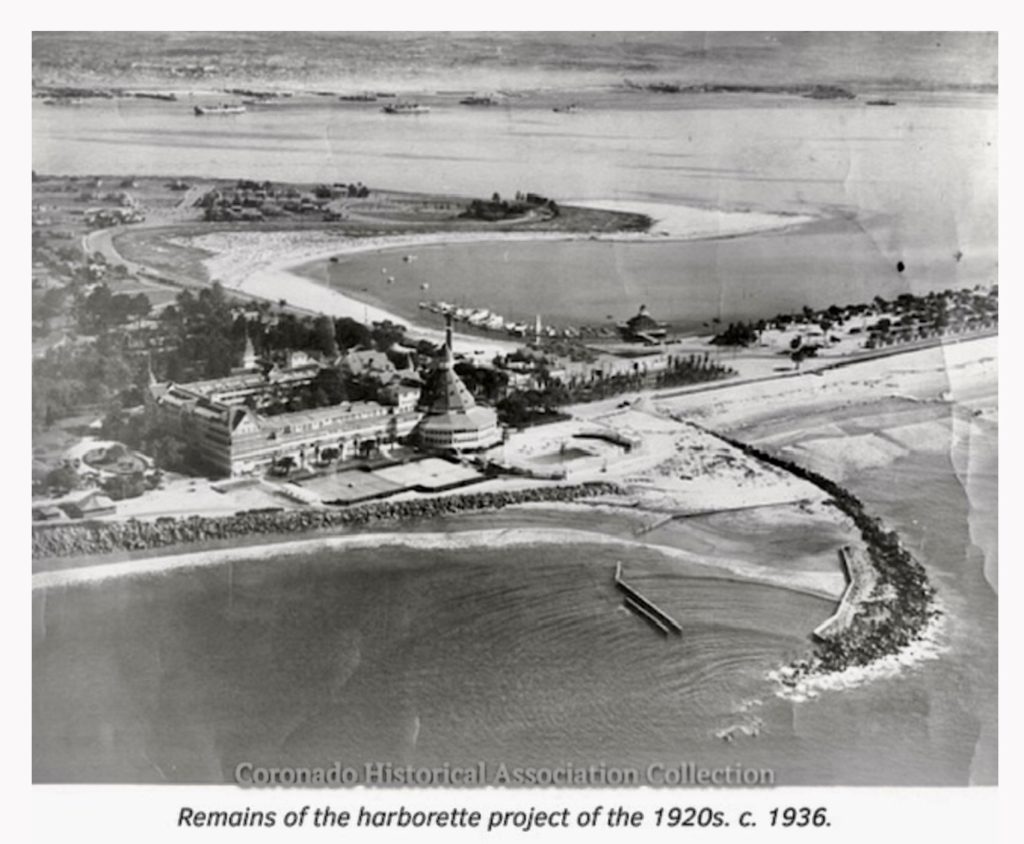 Notice the boats at the very top of the picture, which are near where the 17th fairway is now.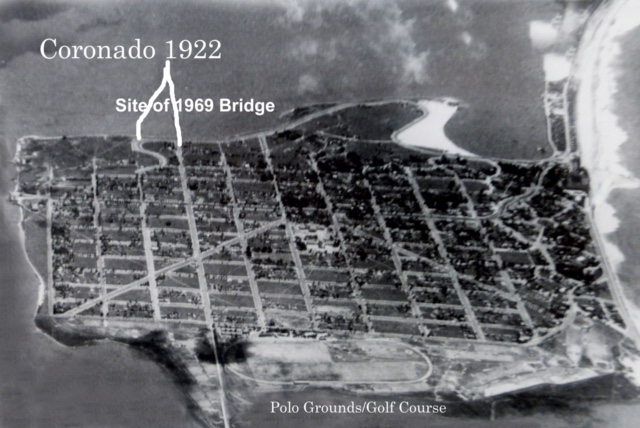 There had been golf courses dating back to 1898 on the island (a nine-hole course and an 18-holer) that were victims of either "residential progress" or expansion of the North Island Naval Air Station. There just wasn't any room left for a golf course.

After World War II, advocates for a golf course got a break. The Port of San Diego dredged San Diego Bay to increase the depth of the shipping channel and the fill produced approximately 120 additional acres of land along Glorietta Boulevard that, when added to an existing 20 available acres, permitted construction of Coronado Golf Course.
The red line on the 1958 photo shows where the bridge eventually bisected the course.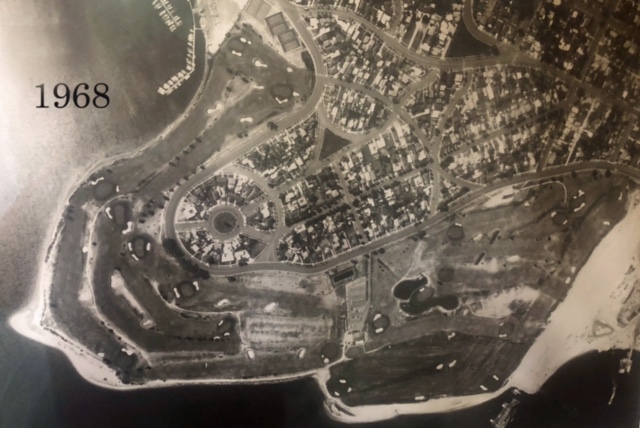 The little bump on the bottom of the 1968 photo shows how holes two and three were created from the material taken out of the bay from digging the holes for the bridge columns.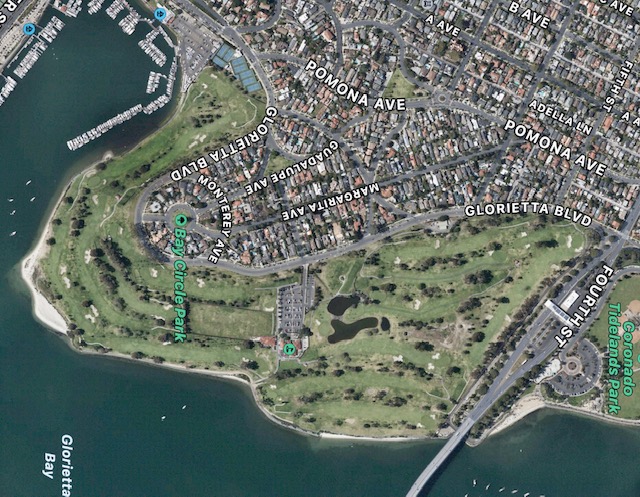 After the Coronado bridge …
The 1957 version of the course was designed by Jack Daray and did not include the famous Coronado Bridge. In 1967, bridge construction required re-routing of the original 6,100 yards. The bridge opened in August 1969.
 So, Jack Daray Jr. redesigned the first nine holes to its current configuration, and in 1997, a new clubhouse was built, and the ninth and 18th holes were changed to today's look. All the changes made the routing a 6,590-yard par 72.
(Contributed by John Gilliland)